The Tides Welness
The Tides Welness Officieel Verkooppunt & Shop Online. Glam Skin Webshop levert al uw The Tides Welness producten snel in Nederland, België, Duitsland, Frankrijk, Luxemburg en de rest van Europa.
Voor 16:00 besteld is morgen in huis (NL & BE)
Gratis verzending vanaf € 50,-
Komt u er niet uit en wenst u deskundig product advies?
Stuur ons gerust een Whatsapp bericht en wij adviseren u graag.

In onze online webshop treft u het geheel assortiment van The Tides Welness. U kunt de volgende The Tides Welness producten online bestellen en kopen.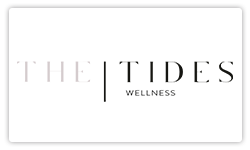 The|Tides Wellness | Pure Dutch Nature Inside
100% Natural and Organic Self-Care Products
The|Tides Wellness is het eerste Nederlands wellness merk dat 100% natuurlijke self-care producten en innovatieve spa- en wellness behandelingen die specifiek ontworpen zijn om jouw beauty en wellness van binnenuit een push geven en je fysieke, mentale en emotionele balans te herstellen. Een heerlijke aanvulling op een moderne dagelijkse lifestyle en ideaal tijdens het reizen en een 'life-on-the-go'biedt die optimaal presteren en transformeren.
Self-Care Producten
Wij bieden resultaat gedreven self-care producten die presteren en transformeren. Ze zijn schoon, ongecompliceerd en bevatten hoogwaardige en actieve botanische en minerale ingrediënten van de hoogste kwaliteit met prachtige texturen en aromatherapie geuren. Alle ingrediënten in onze formules zijn duurzaam geproduceerd en 100% biologisch afbreekbaar. Ze zijn vegan, unisex, multifunctioneel en dierproefvrij. De basis van onze producten zijn gemaakt van unieke Nederlandse ingrediënten die bekend staan om hun zuiverende, re-mineraliserende, versterkende en revitaliserende eigenschappen. Zo worden ons zeewier en de algen duurzaam gekweekt in gezuiverd zeewater in Zeeland en is de bron van de 100% pure magnesium die wij in onze formules gebruiken een 250 miljoen jaar oude verdampte zee uit het Pangea tijdperk die diep verborgen ligt onder de Nederlandse bodem en de Waddenzee. We verwerken deze zeer
effectieve en krachtige ingrediënten in een geavanceerde synergie met andere ingrediënten, zoals zeezout, klei, kustplanten, kruiden en aromatherapie-oliën.
BrainBody WellnessTM behandelingen
Om te ontsnappen aan de vele uitdagingen en druk van het snelle moderne leven in de 21ste eeuw heeft The|Tides Wellness de holistische BrainBody Wellness TM -methode ontwikkeld. Een serie van resultaatgerichte en wetenschappelijk onderbouwde wellness behandelingen die je fysieke, mentale en emotionele balans herstellen, je helpen detoxen van stadse stressfactoren, digitale overbelasting en milieuvervuiling, je energie weer opladen, je vitaliteit en immuniteit naar een hoger niveau brengen, hormonale onbalans herstellen of de kwaliteit van je slaap verbeteren.
Er goed uitzien, je goed voelen, maar ook goed doen
Wij worden gedreven door de simpele overtuiging dat we onze eigen wellbeing moeten
verbinden met de wellbeing van onze planeet. Er goed uitzien, je goed voelen, maar ook goed doen, zou deel moeten uitmaken van ieders beauty and wellness esthetiek. Dat betekent heel praktisch: schone, natuurlijke en effectieve producten gebruiken die ethisch en duurzaam zijn geproduceerd en 100% biologisch afbreekbaar zijn - zonder daarbij iemand (dier, mens, planeet) te kwetsen.
Alle producten van The|Tides worden in Nederland gemaakt en verpakt in 100%
recyclebare en biologisch afbreekbare materialen die onze formules op een natuurlijk
manier twee jaar conserveren.
Body Bath & Foot Soaks
The Tides After Class Post Workout Recovery 250g (Travelsize), The Tides - After Class Post Workout Recovery 500g, The Tides Back to Brilliance Energizing 250g (Travelsize), The Tides - Back to Brilliance Energizing 500g, The Tides The Dreamer Unwinding and De-stressing 250g (Travelsize), The Tides The Dreamer Unwinding and De-stressing 500g, The Tides Sea-Tox Purifying and Detoxifying 250g (Travelsize), The Tides - Sea-Tox Purifying and Detoxifying 500g

Hydrating Oils & Moisturizing Creams
The Tides Liquid Chill Pill Transdermal Magnesium Oil 200ml, The Tides Refill Liquid Chill Pill Transdermal Magnesium Oil 200ml, The Tides Travel Liquid Chill Pill Transdermal Magnesium Oil 50ml (Travelsize), The Tides Muscle Charger Transdermal Magnesium Gel 200ml, The Tides Refill Muscle Charger Transdermal Magnesium Gel 200ml, The Tides Muscle Charger Transdermal Magnesium Gel 50ml (Travelsize), The Tides - Salty Me Magnesium and Sea Salt Body Scrub Treatment 250g, The Tides Ocean Skin Food Ultra-Nutrient Body Oil 100ml, The Tides Ocean Skin Food Ultra-Nutrient Body Oil 50ml (Travelsize), The Tides Peace Out De-Stressing Body Oil 15ml, The Tides Peace Out De-Stressing Body Oil 10ml(Travelsize), The Tides The Activator Fascia Release Body Oil 100ml, The Tides The Activator Fascia Release Body Oil 50ml(Travelsize), The Tides Walking on Clouds Foot Reviving Cream 100ml, The Tides Pure Plant Power Nourishing Hand and Body Wash 250ml, The Tides Refill Pure Plant Power Nourishing Hand and Body Wash 250ml, The Tides Pure Plant Power Nourishing Hand and Body Lotion 250ml, The Tides Refill Pure Plant Power Nourishing Hand and Body Lotion
Scrubs & Masks
The Tides Pure Radiance Ultra-Nutrient Face Oil 50ml, The Tides Tales of the Ocean Resurfacing Face Mask 40g, The Tides Floral Dew Hydrating Face Mist and Toner 100ml
Aroma Therapy
The Tides Pick Me Up Aromatherapy Roll On 10ml, The Tides Peace Out Aromatherapy Roll On 10ml, The Tides Floral Dew Rose Face Mist 50ml, The Tides Breath Hacker Aromatherapy Roll-on 10 ml, The Tides Pure Ocean Power Scalp and Space Tonic 100ml, The Tides Travel Pure Ocean Power Scalp and Space Tonic 50ml (Travelsize), The Tides Pure Ocean Power Invigorating Shampoo and Body Wash 250ml, The Tides Pure Ocean Power Invigorating Shampoo and Body Wash 27ml

Scalp & Hair
The Tides Pick-me-Up Aromatic Mind Energizing Roller-Ball 10ml, The Tides Peace Out Aromatic Stress-Relieving Roller-Ball 10ml, The Tides Breath Hacker Aromatic Soothing Roller-Ball 10ml, The Tides Peace Out De-Stressing Aromatherapy Blend 15ml, The Tides Pick Me Up Mind Energizing Aromatherapy Blend 15ml, The Tides Breath Hacker Soothing Aromatherapy Blend 15ml, The Tides Unchain Purifying Aromatherapy Blend 15ml, The Tides Air Force Air Purifying Aromatherapy Blend 15ml, The Tides Flower Power Uplifting Aromatherapy Blend 15ml, The Tides The Wanderer Vagus Nerve Functional Fragrance Serum 15ml, The Tides The Wanderer Vagus Nerve Functional Fragrance Spray 50ml

Tools & Accesoires
The Tides Jade Face Tool, The Tides Air Force Air Purifying Room Spray 50ml
The Tides Wellness Nederland, België, Duitsland, Frankrijk, Luxemburg, Oostenrijk, Spanje, Portugal, Ierland, Ibiza, Mallorca, Andorra, Italië, Griekenland, Denemarken, Zweden, Finland, Hongarije, Bulgarije, Estland, Letland, Litouwen, Polen, Tsjechië, Slowakije, Slovenie, Roemenië, Verenigd Koninkrijk, Zwitserland & de rest van Europa
The Tides - Travel Liquid Chill Pill Transdermal Magnesium Oil 50ml (Travelsize)
The Tides - Breath Hacker Aromatic Soothing Roller-Ball 10ml